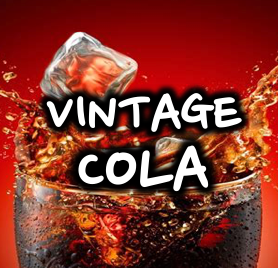 VINTAGE COLA - 50/50 120ml Mega Bottle
Distinct and captivating, Vintage Cola will take you back to that sweet and smooth taste of yesteryear!
Each 120ml bottle contains 80ml of 0mg flavour base mix, and requires FOUR 10ml Zero/Nic Shots (included) to make 120ml of vapable e-liquid.
This product should only be vaped when all components are mixed together. 
---
We Also Recommend