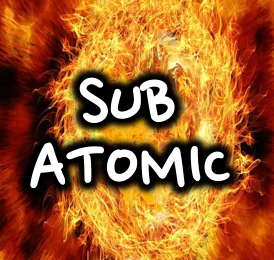 SUB ATOMIC (FIREBALL) *VERSION 2* - 50/50 30ml
This version of Fireball is the same flavour as our 10ml Fireball. It is not the original Vapemeister recipe Fireball. 
Not for the feint hearted, if you love cinnamon flavour and a strong kick, Fireball will send your taste buds into a sub atomic trance. Pure, hot, sweet cinnamon, an explosive flavour, just like the jawbreaker sweets.
 Each 30ml bottle contains 0mg flavour base mix, and requires one or two 10ml Zero/Nic Shot (included) to make 30ml of vapable e-liquid.
This product should only be vaped when all components are mixed together. 
---
We Also Recommend