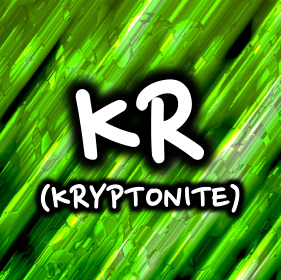 KRYPTONITE (KR) - MaxVG 60ml
To be used with zero/nicotine shot/s (included).
KRYPTONITE (KR) is an electrifying trifecta of Banana, Blueberry and Menthol. A perfect fusion of sweet and rich fruity flavours with a wicked menthol blast. Exposure to Kr will be like nothing you have ever experienced before!
Each 60ml bottle contains 40/50ml of 0mg flavour base mix, and requires Zero/Nic Shot/s (included) to make 60ml of vapable e-liquid.
This product should only be vaped when all components are mixed together. 
---
We Also Recommend