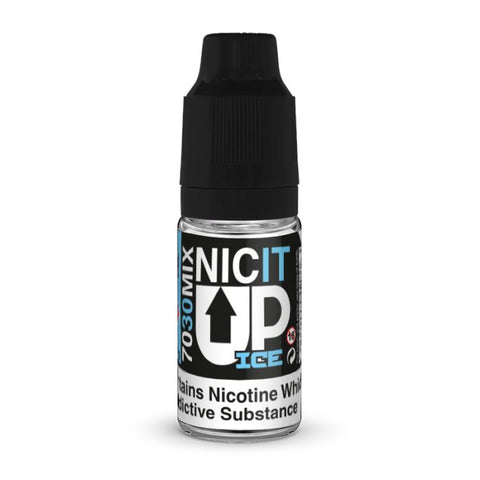 18mg Ice Nic Shot (70/30)
NicIt Up ICE 7030 is an 18mg nicotine ice shot in a 70VG/30PG ratio which is not to be vaped on its own. NicIt Up is designed to be added to a 50ml shortfill bottle to turn the e-liquid into 3mg nicotine strength with an icy cool hit. 
Please note: NicIt Up should not be vaped on its own.
---
We Also Recommend